October 21, 2018
ID Dox - now it's getting personal - Andreas spoofed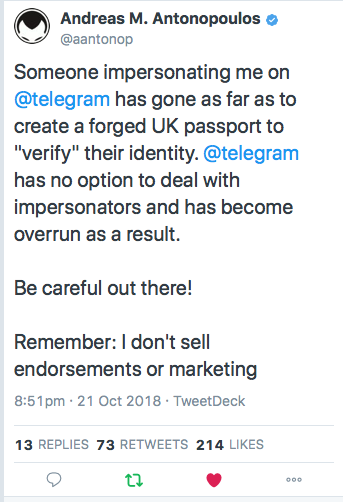 Writes Andreas Antonopolous, a noted Bitcoin commentator, that he has been impersonated with a mere scan!
More than anything else this points at the fallacy of Identity Documents as the God of our Identity. AA may very well be a victim of our penultimate post on cheap-as-chips scans of your identity.

What's becoming clear is that identity is garnering more attention. Unwittingly, orgs and peoples who thought they had this under control are being dragged into the quagmire caused by firstly the Internet, then the upheavals caused by the great financial crisis and the drugs wars, and finally the devil of all devils, blockchain. Where will it end?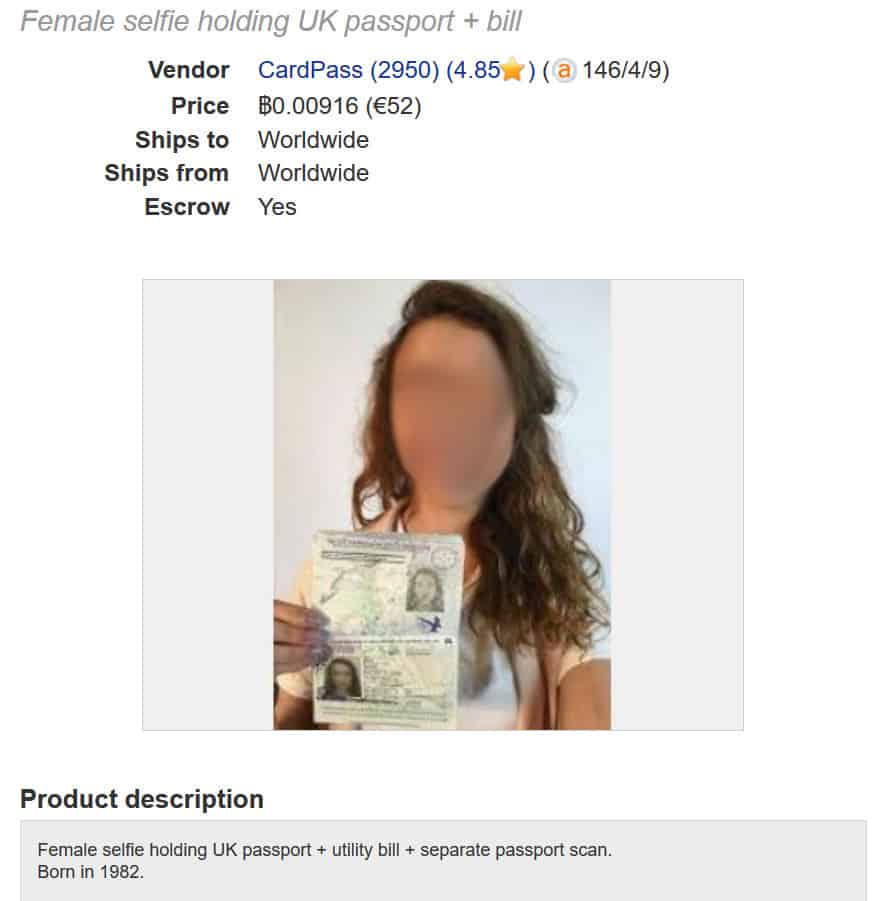 Meanwhile, here comes The Award-Winning David G.W. Birch @dgwbirch another understated twitter persona with slides and solutions for your identity:
The Award-Winning David G.W. Birch @dgwbirch A Short, Strategic Comment on Digital Identity by @chyppings #authentication #authorisation slideshare.net/15Mb/a-short-s… <- A short keynote for the Biometrics Congress in London. People liked it and asked for a copy so I've uploaded it to SlideShare.
I post this for debate not for endorsement ;-)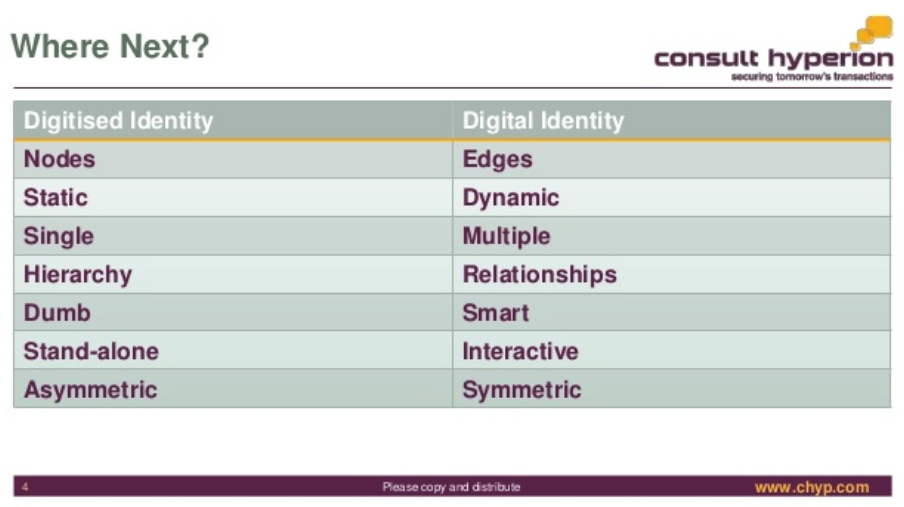 I'd also like to point out that it is unfortunate that <blockchain> is not a HTML entity, because that's what gets typed these days.
October 19, 2018
AES was worth $250 billion dollars
So says NIST...
10 years ago I annoyed the entire crypto-supply industry:
Hypothesis #1 -- The One True Cipher Suite

In cryptoplumbing, the gravest choices are apparently on the nature of the cipher suite. To include latest fad algo or not? Instead, I offer you a simple solution. Don't.

There is one cipher suite, and it is numbered Number 1.
Cypersuite #1 is always negotiated as Number 1 in the very first message. It is your choice, your ultimate choice, and your destiny. Pick well.
The One True Cipher Suite was born of watching projects and groups wallow in the mire of complexity, as doubt caused teams to add multiple algorithms- a complexity that easily doubled the cost of the protocol with consequent knock-on effects & costs & divorces & breaches & wars.
It - The One True Cipher Suite as an aphorism - was widely ridiculed in crypto and standards circles. Developers and standards groups like the IETF just could not let go of crypto agility, the term that was born to champion the alternate. This sacred cow led the TLS group to field something like 200 standard suites in SSL and radically reduce them to 30 or 40 over time.
Now, NIST has announced that AES as a single standard algorithm is worth $250 billion economic benefit over 20 years of its project lifetime - from 1998 to now.
h/t to Bruce Schneier, who also said:
"I have no idea how to even begin to assess the quality of the study and its conclusions -- it's all in the 150-page report, though -- but I do like the pretty block diagram of AES on the report's cover."
One good suite based on AES allows agility within the protocol to be dropped. Entirely. Instead, upgrade the entire protocol to an entirely new suite, every 7 years. I said, if anyone was asking. No good algorithm lasts less than 7 years.
Crypto-agility was a sacred cow that should have been slaughtered years ago, but maybe it took this report from NIST to lay it down: $250 billion of benefit.
In another footnote, we of the Cryptix team supported the AES project because we knew it was the way forward. Raif built the Java test suite and others in our team wrote and deployed contender algorithms.