How the Classical Scholars dropped security from the canon of Computer Science
Once upon a time we all went to CompSci school and had lots of fun.
Then it all stopped. It stopped at different times at different places, of course, but it was always for the same reason. "You can't have fun," wiggled the finger of some professor talking a lot of Greek.
Well, it wasn't quite like that, but there is a germ of truth in the story. Have a look over at this post (spotted on EC) where the poster declares -- after a long-winded description of the benefits of a classical education -- that the computer science schools should add security to their canons, or core curricula. (Did I get the plurals right? If you know the answer you will have trouble following the rest of this post...)
Teaching someone to validate input is easy. Teaching someone why they need to be rabid about doing it every single time - so that they internalize the importance of security - is hard. It's the ethics and values part of secure coding I really hate having to retrofit, not the technical bit. As it says in Proverbs 22:6, "Train a child in the way he should go, and when he is old he will not turn from it."
This poster has it wrong, and I sense years in the classroom, under the ruler, doing verbs, adverbs and whatnots. No fun at all.
Of course, the reason security is hard is because they -- the un-fun classical scholars -- don't provide any particular view as to why it is necessary, and modern programmers might not be able to eloquently fill in the gap, but they do make very economic decisions. Economics trumps ethics in all known competitions, so talking about "ethics and values of secure coding" is just more Greek.
So what happened to the fun of it all? I speak of those age-old core skills now gone, the skills now bemoaned in the board rooms of just-hacked corporations the world around, as they frown over their SB1386s. To find out happened to them, we have to go back a long time, to a time where titles mattered.
Time was, a junior programmer didn't have a title, and his first skills were listening, coding and frothing.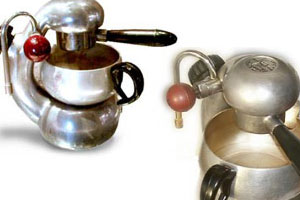 He listened, he coded and frothed, all under close supervision, and perchance entered the world's notice as a journeyman, being an unsupervised listener, coder and frother.
In those days, the journeyman was called a hacker, because he was capable of hacking some bits and pieces together, of literally making a hack of something. It was a bit of a joke, really, but our hacker could get the job done, and it was better to be known as one than not being known at all. (One day he would aspire to become a guru or a wizard, but that's another story.)
There was another lesser meaning to hacker, which derived from one of the journeyman's core classes in the canon -- breaching security. He was required to attack others' work. Not so as to break it but so as to understand it. To learn, and to appreciate why certain odd things were done in very certain but very odd ways.
Breaching security was not only fun, it was a normal and necessary part of computer science. If you haven't done it, you aren't well rounded, and this is partly why I muck around in such non-PC areas such as poking holes in SSL. If I can poke holes in SSL, so the theory of secure protocols goes, then I'm ready -- perhaps -- to design my own.
Indeed breaching security or its analogue is normal and essential in many disciplines; cryptology for example teaches that you should spend a decade or so attacking others' designs -- cryptanalysis -- before you ever should dare to make your own -- cryptography. Can you imagine doing a civil engineering course without bending some beams?
(Back to the story.) And in due course, when a security system was breached, it became known as being hacked. Not because the verb was so intended, but by process of elimination some hacker had done it, pursuant to his studies. (Gurus did not need to practice, only discuss over cappuccinos. Juniors listened and didn't do anything unless told, mostly cleaning out the Atomic for another brew.)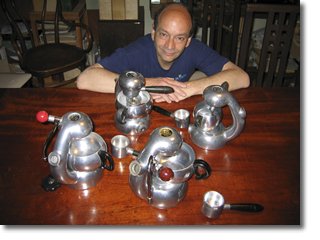 You can see where we are going now, so I'll hit fast-forward. More time passed ... more learning a.k.a. hacking ... The press grasped the sexy term and reversed the senses of the meaning.
Some company had its security breached. Hacking became annoying. The fun diminishes... Then the viruses, then the trojans, the DDOS, the phishing, the ....
And it all got lumped together under one bad name and made bad. Rustication for some, "Resigned" for others, Jail for some unfortunates.
That's how computer science lost the security skills from the canon. It was dropped from the University curricula by people who didn't understand that it was there for a reason. Bureaucrats, lawmakers, police, and especially corporates who didn't want to do security and preferred to blame others, etc etc, the list of naysayers is very long.
Having stripped it from computer science, we are now in a world where security is not taught, and need to ask: what they suggest in its place:
There are some bright security spots in the academic environs. For example, one professor I talked to at Stanford in the CS department - in a non-security class, no less - had his students "red team" and blue team" their homework, to stress that any and all homework had to be unhackable. Go, Stanford! Part of your grade was your homework, but your grade was reduced if a classmate could hack it. As it should be.
Right, pretend hacking exercises. Also, security conferences. Nice in spirit, but the implementation is a rather poor copy of the original. Indeed, if you think about the dynamics of hacking games and security conferences ("Nobody ever got hacked going to Blue Hat??") we aren't likely to sigh with relief.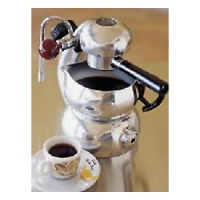 And then:
One of my colleagues in industry has an even more draconian (but necessary) suggestion for enforcing change upon universities. ... He decided that one way to get people's attention was to ask Congress to tie research funds to universities to changing the computer science curriculum. I dare say if universities' research grants were held up, they might find the extra time or muster the will to change their curricula!
Heaven help us! Are we to believe that the solution to the security training quandary is to ask the government to tell us how to do security training? Tell me this is a joke, and the Hello Kitty People haven't taken over our future:
The Hello Kitty people are those teenagers who put their personal lives on MySpace and then complain that their privacy is being violated. They are the TV viewers who think that the Hurricane Katrina rescue or the Iraq war were screwed up only because we don't, they belatedly discover, have actual Hello Kitties in political power. When inevitably some of world's Kitties, unknown beyond their cute image, turn out to be less than fully trustworthy, the chorus of yowling Kitty People becomes unbearable cacophony.
(We've written before about how perhaps the greatest direct enemy of Internet security is the government, so we won't repeat today.)
Here is a test. A corporation such as Oracle could do this, instead of blaming the government or the hackers or other corporations for its security woes. Or Microsoft could do it, or anyone, really.
Simply instruct all your people to breach security. Fill in the missing element in the canon. Breach something, today, and learn.
Obviously, the Greeks will complain about the errant irresponsibility of such support for crime ... but just as obviously, if they were to do that, their security knowledge would go up by leaps and bounds.
Sadly, if this were taken seriously, modern corporations such as Oracle would collapse in a heap. It's far cheaper to drop the training, blame "the hackers" and ask the government for a subsidy.
Even more sadly, we just don't have a better version of training than "weapons free." But let's at least realise that this is the issue: you classicals, you bureaucrats, you Sonys and Oracles and Suns, you scared insecure corporations have brought us to where we are now, so don't blame the Universities, blame yourselves.
And, in the name of all that is sacred, *don't ask the government for help!*
Posted by iang at October 5, 2006 06:58 PM | TrackBack